---

The Texas A&M International University's (TAMIU) Logistechs Living Lab is a research facility focused on improving the efficiency and competitiveness of cross-border trade and transportation.
Living Labs Participant Roles and Collaborative Networks for Innovation
Explore the critical player's roles in the TAMIU Logistechs Living Lab, a dynamic innovation network where Utilizers, Enablers, Researchers, Users, and Providers work together to create and test innovative solutions for real-world problems. Discover how each role contributes to the success and sustainability of the Living Lab and its ecosystem.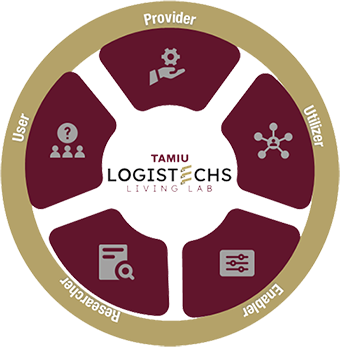 Providers
Present the Living Lab's other actors with their product or service portfolio. They are mainly private companies that enter Living Labs to co-develop new products, services, and solutions to their own business or industry needs and focus more on long-term results.
Utilizers
Aim to develop their businesses within the Living lab ecosystem, mainly through short-term Living Lab cases. Their focus is on developing and testing their new products and services.
Users
Actual "end-users" involved in the Living Lab operations and the (short-term) Living Lab cases.
Enablers
Public sector actors, non-governmental organizations, or financiers, such as towns, municipalities, or development organizations. 
Researchers
Facilitate the practical implementation of pilot tests for real-world problems by bringing together their technical expertise and the consensus of all Living Lab stakeholders. Their goal is to collaborate and integrate a methodologically sound, innovative, and sustainable solution to the challenges at hand.
Living Lab Workflow
The Living Lab's Workflow is a structured process designed to foster collaboration and collective intelligence among Utilizers, Enablers, Providers, Users, and Researchers. This workflow encompasses pilot tests, context, technology, methods, data, practices, and problem-solving to achieve innovative solutions and tangible results for cross-border trade and transportation.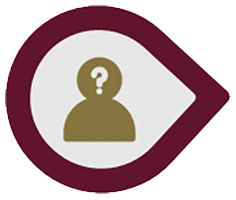 Utilizers, Enablers
Providers & Users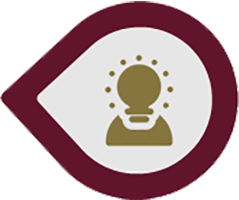 Utilizers, Enablers
Providers & Users
Living Lab Thematic Framework
The Logistechs Living Lab Thematic Framework focuses on three key areas: Transportation, Logistics & Supply Chain, Smart Cities & Water Management, Cluster Policy & Economic Development under the scope of the following three transversal lenses: ESG (Environmental, Social & Governance) Innovation, and Technological Development. This framework fosters collaboration and innovation to address pressing challenges and drive sustainable growth across various sectors.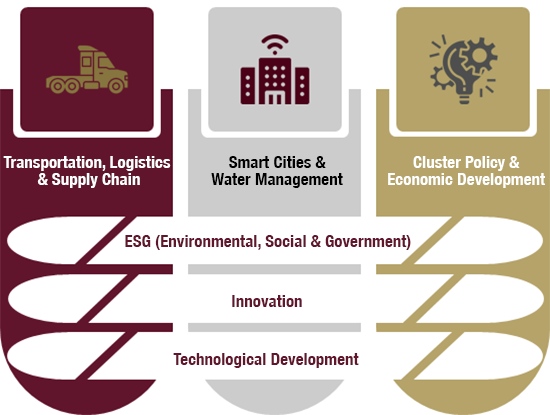 Project:
Transportation, Logistics & Supply Chain

Unified Trailer Interchange Database Web Application
A web platform where trucking, logistics, and freight forwarding companies can efficiently and securely interchange trailer information
Enhance Supply Chain Security
Providing better traceability
Increase Seed of Logistics Process
Faster data entry and inspection of trailers
Increase Trailer Lifespan
Applying predictive maintenance